User Cleanup - get your license management under control
A powerful addition to User Management in Kantega SSO Enterprise
---
Are you paying for an unnecessary number of licenses due to inactive users? Save valuable time and money with User Cleanup!
User Cleanup, the latest hefty addition to User Management in Kantega Single Sign-on Enterprise, allows you to automatically keep your license management under control by disabling inactive users.
Customizable settings
Instead of having a one-size-fits-all, we offer tailored settings to suit your organization. You can configure inactive users to be deactivated or simply remove them from the licensing group, set the period since last time a user logged in and add exceptions for the cleanup. You can also do a test run to verify that your cleanup setup makes sense, and that it won't affect unintended users.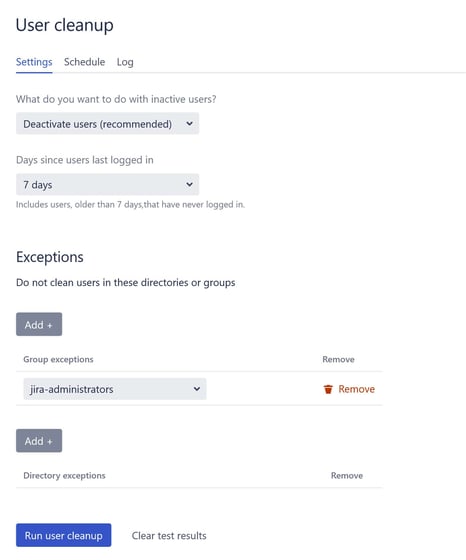 Automatic cleanup
Avoid all manual hassle by configuring a schedule that automatically handles the user cleanup for you. Information about the latest user cleanups can also be found in the log. You'll save valuable time which can be used to prioritize other tasks within your organization.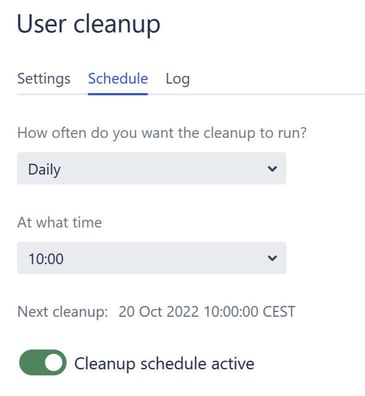 Want to make it even more powerful?
Combining User Cleanup with Just-in-time user provisioning gives you powerful user management. When a user hasn't been active for a while, they are deactivated by the user cleanup schedule and won't consume a license space. As soon as they're back and log in with SAML or OpenID Connect, their account will be reactivated. It's all automated and as soon as it's configured, you won't have to do anything. Just-in-time user provisioning also creates new accounts for new employees logging in for the first time.
User cleanup offers an excellent tool to keep the number of licenses under control. It also offers a security benefit during offboarding: As soon as the user is removed from the central user directory at the identity provider, their account will also be deactivated in Atlassian after a while due to the Kantega SSO User Cleanup.
Having trouble setting it up? Reach out to our excellent support team in the customer portal, and we'll help you out.