We are Kantega SSO
A team of dedicated designers, developers, testers and security experts continuously improving our software, so that you and your users get the best possible security and login experience using Atlassian software.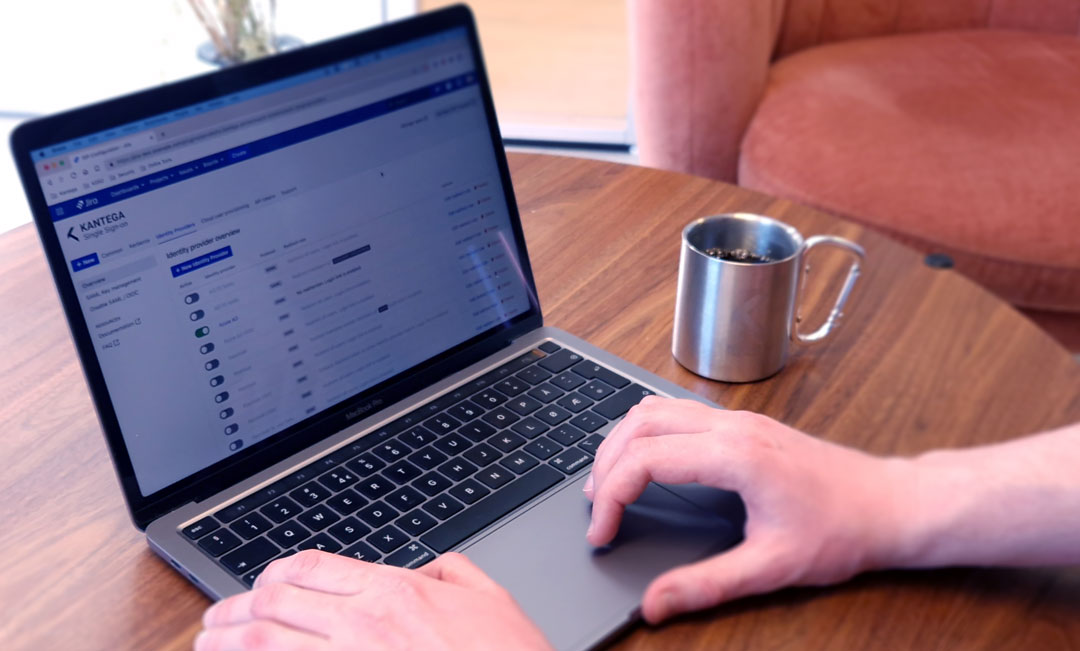 KEY NUMBERS
We are proud of our achievements
5 million active users
Every day new members experience effortless Single Sign-On with Kantega SSO for Jira, Confluence and Bitbucket
1000+ companies
Over 1000 companies use Kantega SSO for seamless and safe login, user management and secure integrations
50+ Global Fortune 500 companies
Over 50 of the world's biggest companies have chosen our Single Sign-On solution
50+ countries on 5 continents
Our product is widely spread all over the world, used in 50+ countries on 5 continents
From idea to a mature company
2011
THE IDEA TAKES FORM
Single Sign-On for Atlassian products is developed and used internal in the consulting company Kantega. This relieved a great pain for all the consultants, as they no longer had to authenticate with passwords using Jira or Confluence
2014
READY FOR TAKEOFF
Wanting to better the life of others, the plugin was released to the Atlassian Marketplace in February when the marketplace opened
2018
CHOOSING PATHS
Separated by Kantega as a subsidiary, Kantega SSO Enterprise is born, continuing building the product together with our customers and users
2021
We became an official Atlassian Gold Marketplace Partner
2022

Recognized as a gazelle company by the Norwegian financial newspaper, Dagens Næringsliv
Need support?
Get support directly with our developers
Book a meeting
If you have any questions about Kantega SSO
Send us an email
We will answer as soon as possible
Kantega SSO
Bassengbakken 4
7042 Trondheim
Norway
Kantega SSO
470 Ramona Street
Palo Alto
CA 94301
USA